Filipinos' financial literacy needs more push, Home Credit survey reveals
January 30, 2022 11:09 a.m.
The pandemic pushed many Filipinos to be mindful of their personal finances. However, there's still immense concern on the state of financial literacy in the country. 
Both the 2015 World Bank (WB) survey and Central Bank's 2019 financial inclusion survey revealed that only half of Filipino adults correctly answered financial literacy questions. 
This was supported by a survey from Home Credit where only 10% of the respondents correctly answered questions that test their knowledge on various financial concepts. 
The said survey was drawn from the consumer finance company's self-crafted financial literacy quiz found in the My Home Credit App. 
A two-part quiz, it offers users a chance to answer a series of questions involving personal finance and other financial literacy items. 
To get an in-depth analysis of the quiz results, here's a breakdown of the findings for each question: 
Findings of Quiz 1: Basics of Budgeting, Digital Literacy, and Cybersecurity 
More than 25,000 respondents took the first quiz that covers topics on basics of budgeting, digital literacy, and cybersecurity.
Within May to December 2021, the respondents mostly belong to the age group of 25-39 years old and 63% or majority are female. 
From the results, only 10% got all correct answers from the six questions.
When asked about managing finances, almost half (as many as 10,000) did not apply the ideal saving formula in their monthly budget; they prioritize expenses first and save what is left. 
On interest computation, 57% got the correct answer and the remaining half either got the wrong computation or does not know how to answer.
On a related question about inflation, respondents were asked about the impact of inflation and only 41.8% had the right understanding of its effects on their purchasing power and borrowing decisions. 
Filipinos seemed to be more knowledgeable on investments and risk diversification. 
When asked whether they will spread their money to multiple investments or focus on just one, almost 73% chose to put it into multiple investments to limit their losses, 22.5% for one investment and 4.6% do not know the answer.
Aside from inflation and basic numeracy concepts, cybersecurity and safety are also one of the concepts that are not well-understood by the takers with only 43.4% getting the correct answer – a number slightly lower than 47.8% before the covered period. 
On the flip side, most respondents aced the question on what tasks can be done using digital financial tools at 97%.
The social distancing measures brought by the pandemic might be a huge factor on how well-versed Filipinos have become in using fintech tools for daily transactions. 
In summary, results show that the respondents' knowledge on all financial literacy concepts mentioned above are in the intermediate level with scores falling under 3 to 4 out of 6.
Basic numeracy, inflation, and cybersecurity and safety are the least understood concepts as indicated in the survey. 
Findings of Quiz 2: The Basics of Budgeting, Saving and Borrowing
The second leg of the financial literacy quiz zoomed in on the basics: budgeting, saving and borrowing.
Launched in September, it covers the period of launch until September, there are over 19,000 responses, with more females attempting to take the quiz and from the age group of 25-39 years old. 
The first three questions concentrated on how to properly plan a monthly budget and how to compute for an emergency fund.
Most quiz takers (66.8%) know that every month, they should at least make a budget plan and 88.4% know that the ideal amount of emergency fund should cover 3 to 6 months' worth of expenses.
However, only ¼ of users know how to set a SMART Financial goal. 
Regarding the basics of borrowing, almost all (95%) of quiz takers know that paying bills on time every month can help improve their credit score.
A total of 77.1% also answered that a consumer finance company is an institution that could help them avail cash or product loans.
On the similar topic of loan application, 83% knows the concept of loan repayment but only half of respondents know what a cooling off period in a loan is about; 65% knows that there are different ways that could help them approve their loans (such as preparing requirements ahead of time, borrowing an amount that you can pay, etc). 
Looking at the findings of the second quiz, majority of Filipinos have a proper understanding of the basics of some financial concepts but would need guidance on comprehending more specific terms.
Regardless, the results of the second quiz show that the level of financial literacy in the country is promising and would continue to improve if taught properly. 
This is where companies advocating for financial literacy come in. One of which is Home Credit Philippines, a longtime financial provider and financial educator both in global and domestic markets.
Through Wais sa Home, their financial and digital literacy program, they address the concerns revealed in the survey through various initiatives and activities aimed at driving financial inclusion and raising financial literacy standards amongst Filipinos. 
"Our business model and the focal point of our corporate social responsibility efforts is centered on responsible lending. We want to help create responsible borrowers and good payers through financial education and digital financial literacy," says Home Credit Philippines Chief Marketing Officer Sheila Paul. 
To reach a wider audience and have a steady source of important financial and digital literacy concepts, Home Credit is launching its Wais sa Home website soon to allow more people to gain knowledge on basic money management and digital skills. 
Experience next-level fun at SM Game Park MOA
Get ready to elevate your fun and dive into an action-packed experience at the newest sports destination in SM Mall of Asia (MOA)—SM Game Park!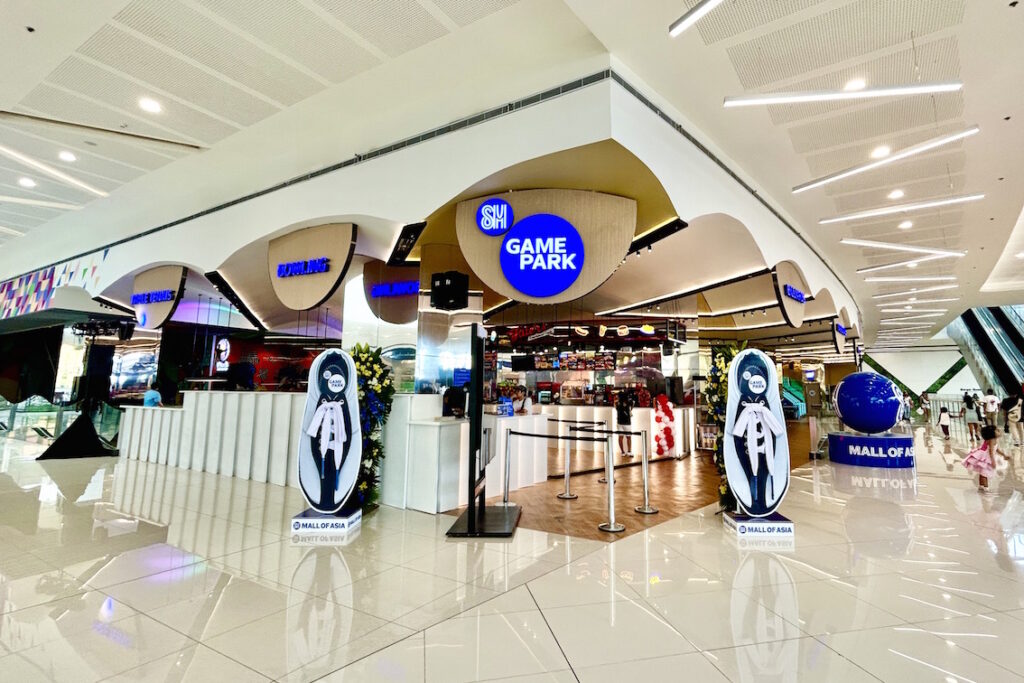 Prepare for an exciting recreational and active lifestyle facility, launching you into a sporty era with an electrifying lineup of games and activities. SM Game Park MOA is the brand's flagship branch, designed by the award-winning Hong Kong-based company, Alexander Wong Architects. It marks the fourth branch in the country, following SM Southmall, SM City Fairview, and SM Cagayan de Oro (CDO) Downtown.
Situated on the 3rd Level of the South Entertainment Mall of SM Mall of Asia, SM Game Park MOA spans 1,947 sqm of everything fun, offering top-notch amusements and the best amenities for everyone of all ages.
At SM Game Park MOA, let the good times roll at its massive 16-lane regular bowling area. Plus, have an unforgettable and exclusive experience with your social circles at the new four-lane private bowling, equipped with state-of-the-art Augmented Reality (AR) technology—a first in the country.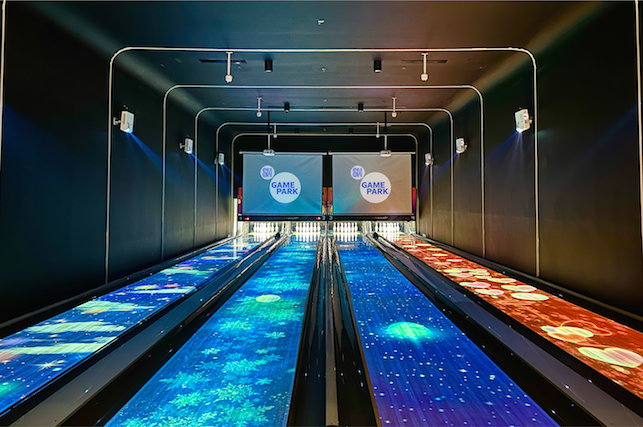 Gather the hoop crew and shoot your shots at the mini indoor basketball court, accommodating a team of 3×3 players. For those exploring other sports, test your skill with a bow and arrow at the archery zone by PANA.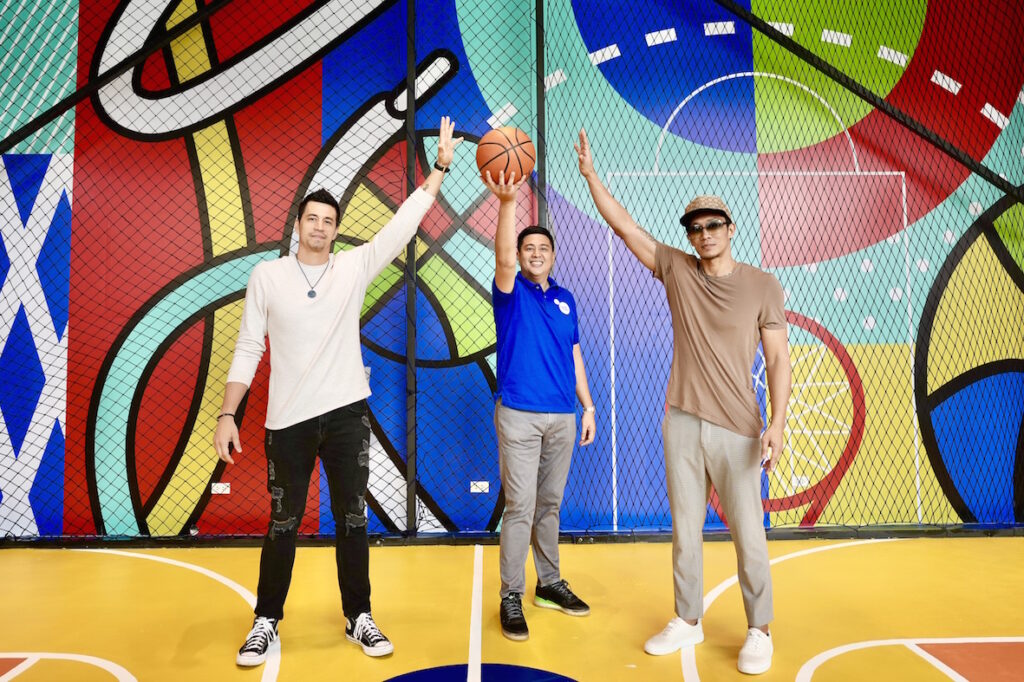 Master the art of billiards at any of the six billiard tables available. Serve up intense rallies at the table tennis area, or challenge a friend to a game of basketball hoops or E-darts at the arcade games corner.
There's no shortage of heart-pumping thrills at SM Game Park MOA. Sing, dance, and play your hearts out to your favorite songs and games inside the Game Room. You can now enjoy karaoke, and soon there will be additions like board games, dance consoles, and various other recreations, offering a multitude of options for passing the time. If you need to wind down or simply chill with the squad after a fun day, grab some delicious grub and refreshing drinks from the Sports Bar by Taters.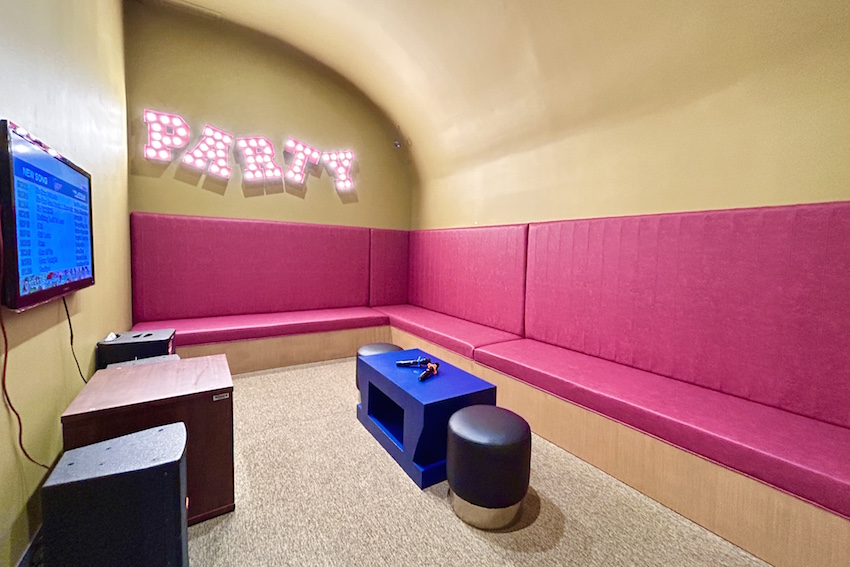 Exciting promos await customers, so make sure to check out the official social media accounts of SM Game Park on Facebook, Instagram, and TikTok for more information.
NU Lady Bulldogs reach UAAP for 9th consecutive time
November 22, 2023 8:30 p.m.
TOP-SEEDED National University needed just one game to dispose of fourth-ranked Ateneo de Manila University, 58-43, and advance to its ninth straight UAAP Women's Basketball Finals on Wednesday at the SM Mall of Asia Arena.
The Lady Bulldogs will seek their eighth consecutive title when they face the winner between the twice-to-beat UST Growling Tigresses and the UP Fighting Maroons in the Season 86 best-of-three championship series.
The UST-UP game is ongoing as of publishing.
This was also NU's 12th straight win after losing to UP in the first round last October 8, 69-72.
"I thought it's always hard to play against Kacey Dela Rosa and Jhazmin Joson kasi they're considered nga the 1-2 punch of Ateneo that's why our main goal every time we play them is to limit them," said Lady Bulldogs head coach Aris Dimaunahan.
And that goal of limiting the "Kobe and Shaq" of Ateneo in their second straight Final Four duel? NU successfully achieved.
Dela Rosa was limited to just 10 points, including just two in the second half, but still grabbed 11 rebounds and two blocks. In her final game for the Blue Eagles, Jhaz Joson was held to just seven points on a woeful 2-of-12 shooting while also committing eight turnovers.
NU made some separation from a slim 31-27 lead at the break with a strong third quarter that saw Ann Pingol score eight points after being held scoreless in the first half, helping build a 48-37 advantage heading into the fourth.
The Lady Bulldogs continued their onslaught to open the payoff period with Marylene Solis, Maymay Canuto, and Pingol contributing for a 55-39 cushion with 6:15 to go.
After Junize Calago's layup at the 7:09 mark, the Lady Bulldogs tightened up, with the Blue Eagles' next basket coming in at the 2:41 mark on a Kacey Dela Rosa deuce, 41-58.
"Thank you sa mga teammates ko na in-encourage nila ako para makabawi ako nung second half kasi nung first half wala talaga ako," said Pingol, who scored all her 10 points in the pivotal second half where the Lady Bulldogs broke away.
Camille Clarin paced NU in the first half, making all of her 12 points there to go with four assists and three rebounds.
Maymay Canuto and Jainaba Konateh both tallied eight points while grabbing nine and seven rebounds, respectively.
After the game, Joson was given her moment by NU and Ateneo at center court.
Just like last season, the Blue Eagles finished the season in fourth place.
Calago led Ateneo with 12 points, eight rebounds, four steals, and three assists but went just 5-of-19 from the field, while Sarah Makanjuola also added eight points, 16 rebounds, and two blocks.
Mille Gastador had also played her last game for the Blue Eagles.
The Final Four battle was also attended by Gilas Pilipinas players Janine Pontejos, Chack Cabinbin, Khate Castillo, Trina Guytingco, and Mikka Cacho.
The Scores:
NU 58 – Clarin 12, Pingol 10, Canuto 8, Konateh 8, Berberabe 4, Solis 4, Cayabyab 3, Betanio 3, Talas 3, Surada 2, Fabruada 1, Alterado 0, Alcantara 0.
Ateneo 43 – Calago 12, Dela Rosa 10, Makanjuola 8, Joson 7, Villacruz 6, Gastador 0, Angala 0, Solis 0, Nieves 0, Mataga 0, Fetalvero 0, Eufemiano 0.
Quarterscores: 13-11, 31-27, 48-37, 58-43.
Pacquiao lauds Marcial, wants Asiad silver medalist to fight in Manila before Paris stint
November 12, 2023 5:50 p.m.
RETIRED eight-division world boxing champion Manny Pacquiao has just personally congratulated Paris Olympic-bound fighter Eumir Felix Marcial for winning a silver medal in the recent Hangzhou 19th Asian Games in China. 
Not only becoming the first Filipino boxer to qualify for the Paris Games after reaching the Asiad final — an Olympic continental qualifier, the 28-year-old boxer from Zamboanga City got boxing tips from Pacquiao during their meet up at the Forbes Park in Makati City last Friday.
"He [Marcial] was congratulated by the Senator personally after bagging a silver medal in the Asian Games and making it to the Olympics for the second time," International matchmaker Sean Gibbons said. "The living legend Pacquiao was so excited to see him, he also gave Eumir some boxing tips."
But there was a bigger story from there.
The 44-year-old future hall of famer, according to Gibbons, is planning to set up a pro fight here in an undetermined venue in Manila for Marcial — one of Marcial's possible two scheduled pro bouts — before competing to the Paris Olympics from July 26 to August 11.
"The Asiad silver medalist, Tokyo Olympics bronze medalist just met with Viva Manny Pacquiao, he presented him the silver medal, and the big news was the senator wants to do a fight here in Manila, maybe in February to be sponsored by the Manny Pacquiao promotions," Gibbons added.
Marcial, who is sporting a 4-0 win-loss record with two knockouts, expressed excitement to fight in front of his hometown, noting that the last time he fought in Manila was in 2019 Philippines 30th Southeast Asian Games when he won the gold in the middleweight class.
"It definitely excites me to hear it from Senator himself that he wanted to arrange a fight here for me under his promotions," Marcial said. "There are many Filipinos who like to see me fight here. I'm begging for the support of my fellow Filipinos."
Marcial will definitely be the main event bout of the fight card to be arranged by Gibbons later on, but the training of the four-time Southeast Asian Games middleweight king will definitely stay in the United States.
"My training stays in the United States for sure because that's only the ideal place to train not only for my pro bouts but also for my Olympic campaign," added Marcial. "I will just return to Manila two weeks before the fight if it's officially announced."